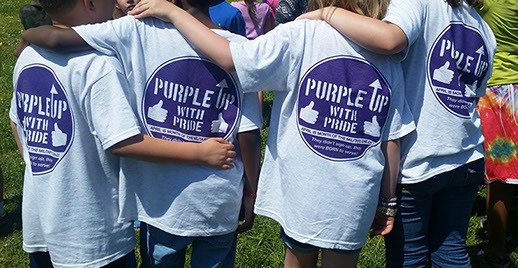 Although it is celebrated throughout the month of April, the Commission selected Wednesday, April 20, 2022 as our "Purple Up!" day. Please note that states, districts and schools may select a different date(s).
Please visit https://www.mic3.net/motmc.html to download letter templates and resources to promote your support. With the ongoing impact of COVID-19, many schools may be in non-traditional or remote learning, and we encourage you to be creative with your virtual events and celebrations.
Be sure to tag #MIC3Compact and #purpleup4militarykids when posting on Facebook, Twitter, Instagram, etc., and email information, pictures, and event highlights to mic3info@csg.org.